New
In stock
Powerology Crystalline Series Powerbank 20000mAh PD 65W – Transparent/Grey
258,000.00 UGX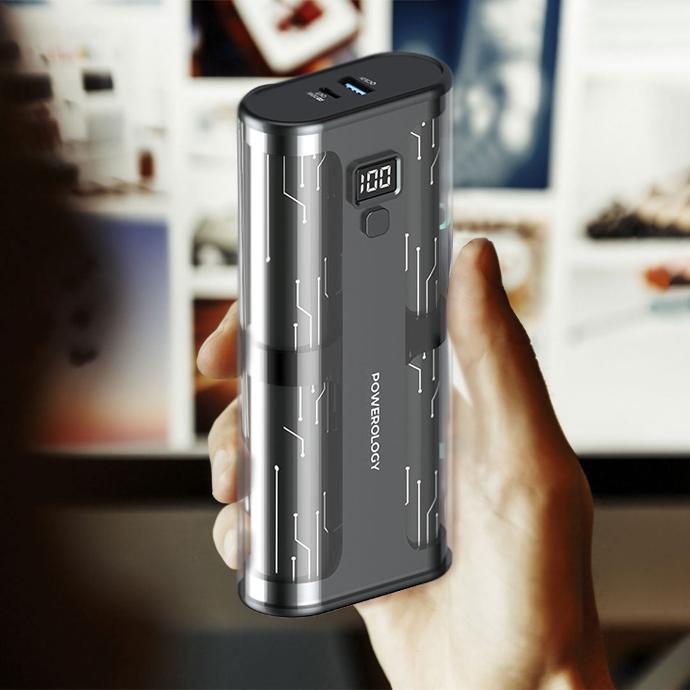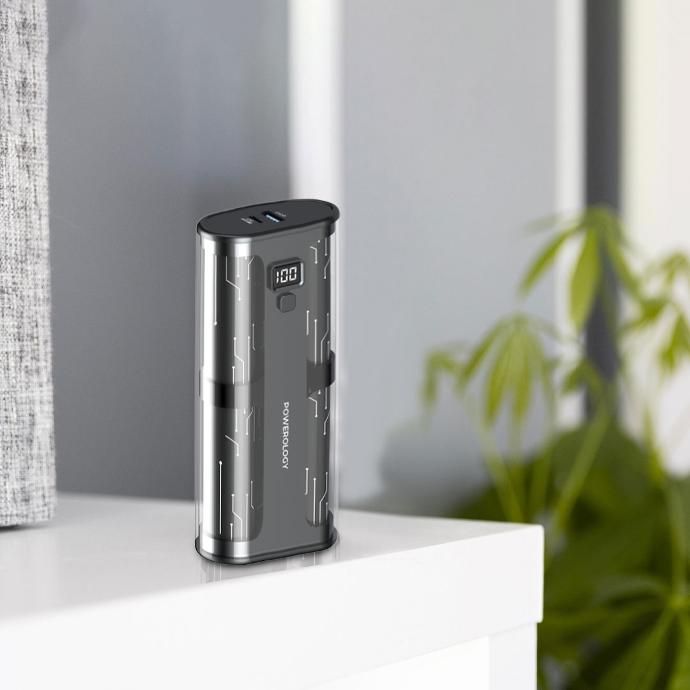 Specifications
Battery: Li-ion 20000 mAh / 74Wh
Input: USB-C1 PD 65W 5V / 3A 9V / 3A 12V / 3A 15V / 3A 20V / 3.25A
USB-C1 Output: PD 65W 5V / 3A 9V / 3A 12V / 3A 15V / 3A 20V / 3.25A
USB-C2 Output: PD 20W DC 5V / 3A 9V / 2.22A 12V / 1.67A
USB-A Output: QC DC 5V / 3A 9V / 2A 12V / 1.5A
SCP DC: 10V / 2.25A 22.5W Max
SKU: PPBCHA25 SHIPPING
Complimentary ground shipping within 1 to 7 business days
In-store collection available within 1 to 7 business days
Next-day and Express delivery options also available
Purchases are delivered in an orange box tied with a Bolduc ribbon, with the exception of certain items
See the delivery FAQs for details on shipping methods, costs and delivery times
RETURNS AND EXCHANGES
Easy and complimentary, within 14 days
See conditions and procedure in our return FAQs
Have a question?
[contact-form-7 id="4963" title="Ask About This Product"]
Description
Powerology 20000mAh Crystalline Series Power Bank is an aesthetic, multi-port and high-capacity power source. With 20000mAh battery capacity, and PD65W Power Delivery Technology, it is able to fast-charge your devices for multiple times without needing to be re-charged. Also, it has a digital display to inform you about its built-in battery status. In order to support simultaneous fast charging ability, it is provided with 2 USB-C PD65W and 1 USB-A output supported with Power Dash 3.0 Technology. The transparent visual design allows you to view the internal components, providing a unique and visually appealing look of its technology.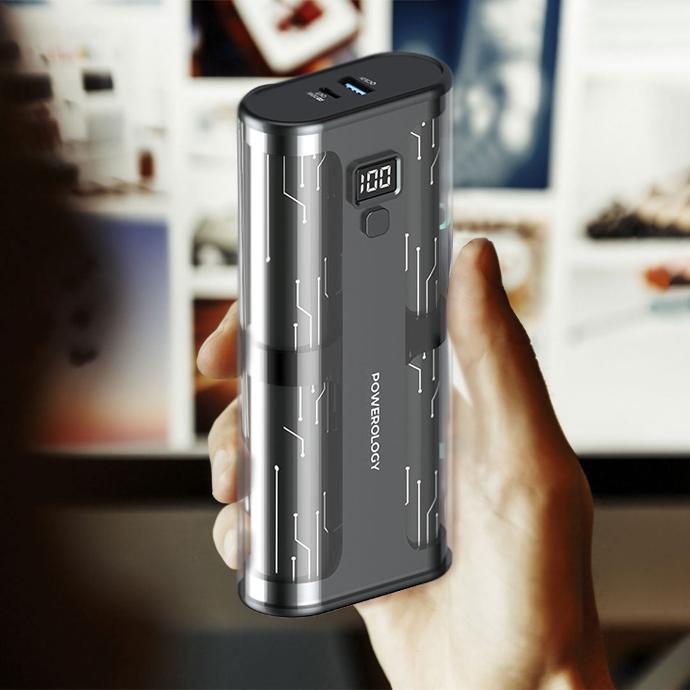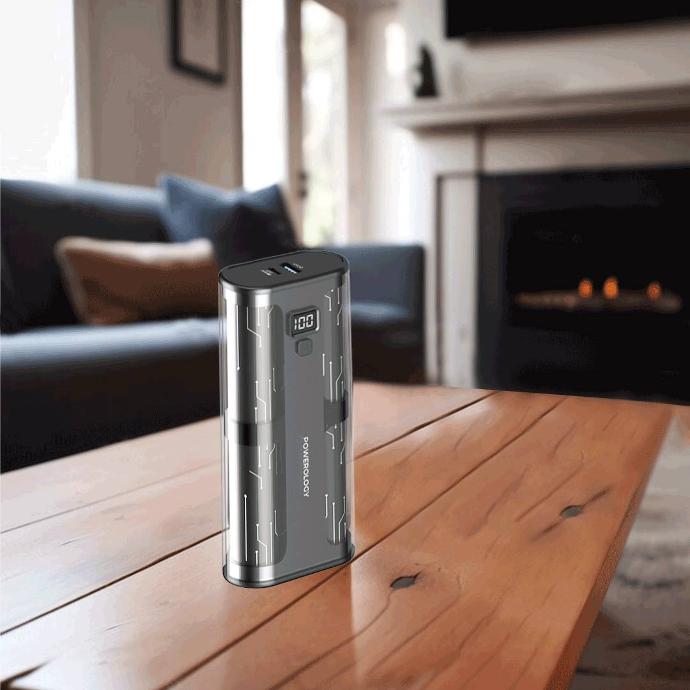 This product comes up with some amazing features, which are:
Ultra compact
Power dash 3.0
10000mAh
PD 35W
Display
Reviews (0)
Only logged in customers who have purchased this product may leave a review.
Related products
Rated 0 out of 5

150,000.00

UGX

Rated 0 out of 5

128,000.00

UGX

Rated 0 out of 5

188,000.00

UGX

Rated 0 out of 5

250,000.00

UGX
Powerology Crystalline Series Powerbank 20000mAh PD 65W – Transparent/Grey
258,000.00 UGX
Add to cart
Start a Conversation
Hi! Click one of our member below to chat on Whatsapp
The team typically replies in a few minutes.