New
In stock
Polk Audio Atrium 4 (PAIR)Outdoor Speakers with Powerful Bass , All-Weather Durability, Broad Sound Coverage, Speed-Lock Mounting System -White
1,299,000.00 UGX

Big Fidelity, Small Speaker. The Compact Atrium4 loudspeaker produces high fidelity sound quality anywhere you want great sound. Its small size makes it ideal for tight, out-of-way installations.
Engineered and designed in USA
Great sound for every room
5 years warranty
Built to last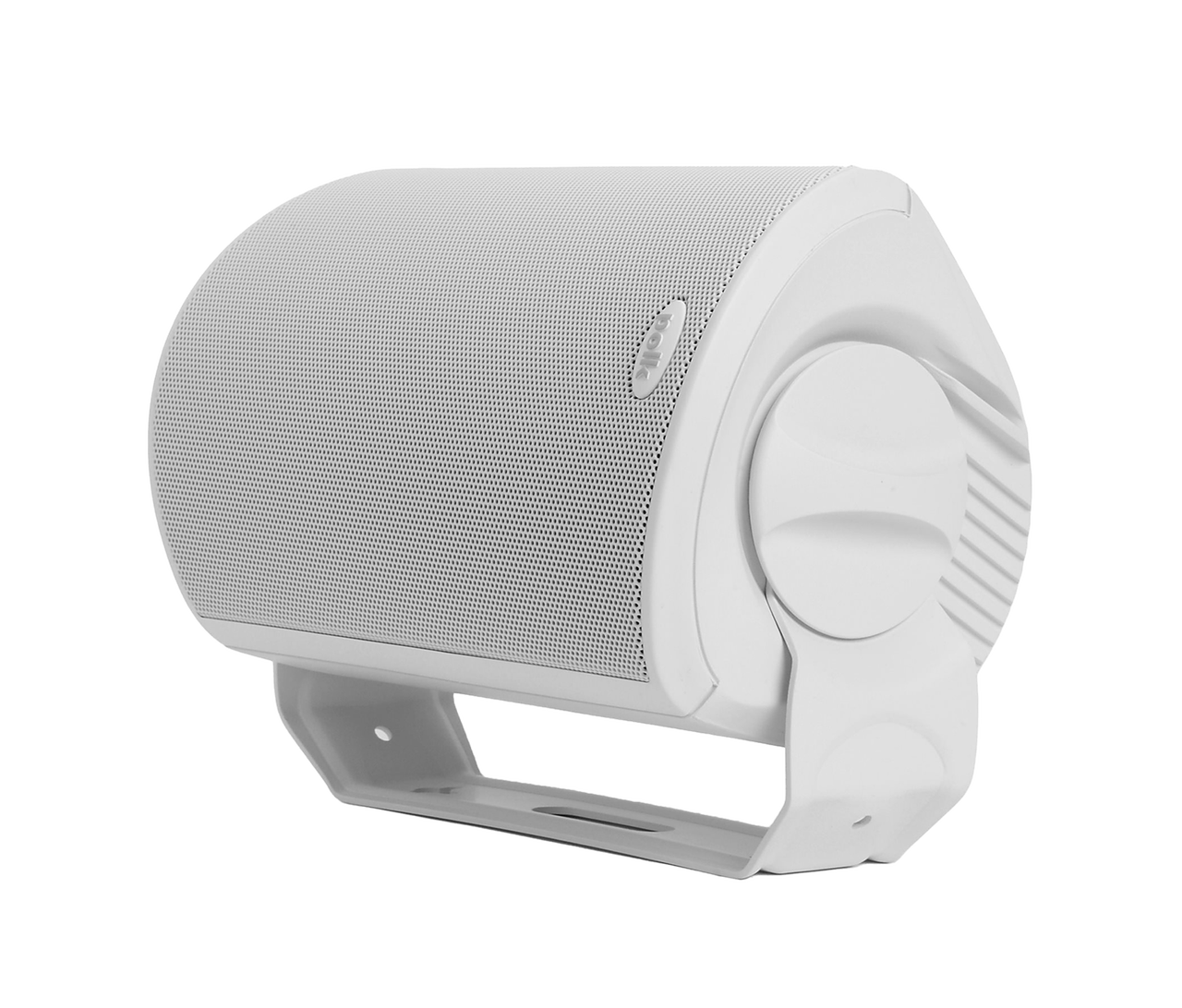 SHIPPING
Complimentary ground shipping within 1 to 7 business days
In-store collection available within 1 to 7 business days
Next-day and Express delivery options also available
Purchases are delivered in an orange box tied with a Bolduc ribbon, with the exception of certain items
See the delivery FAQs for details on shipping methods, costs and delivery times
RETURNS AND EXCHANGES
Easy and complimentary, within 14 days
See conditions and procedure in our return FAQs
Have a question?
[contact-form-7 id="4963" title="Ask About This Product"]
Description
POLK Atrium 4 OUTDOOR SPEAKERS WITH 4.5″ DRIVERS (PAIR)
CREATED TO LIVE AND PLAY OUTDOORS, your Atrium Speakers can be installed in any open space—by a pool, in the patio or a sunroom, or tucked away somewhere in the backyard. They will deliver EXCEPTIONALLY GREAT SOUND

WIDER SOUND DISPERSION & SURPRISINGLY POWERFUL BASS driven by a 4 1/2″ mineral filled Dynamic Balance polymer cone and a 3/4″ anodized aluminum dome tweeter with rubber surround. 80W power CUTS THROUGH LOUD, JARRING BACKGROUND NOISES

Recognized as ONE OF THE BEST-LOOKING OUTDOOR SPEAKERS, Polk Atrium 4 speakers come with a steeply-angled baffle design filling open spaces with big full-range sound. The outer profile EASILY BLENDS INTO THE CORNERS OF THE OUTDOOR WALLS

ONE-CLICK SPEED-LOCK MOUNTING BRACKET offers EASY, ANTI-SLIP ONE-HANDED INSTALLATION allowing you to mount these speakers vertically or horizontally, to deliver the best possible sound in a variety of situations. Simply mount the swiveling C-bracket

THE SPEAKER FOR ALL SEASONS – it's rugged durability, high environmental endurance and superior quality has helped Polk Outdoor Speakers earn the all-weather Certification. EFFORTLESSLY WITHSTANDS EXTREME TEMPERATURES AND HEAVY RAIN year after year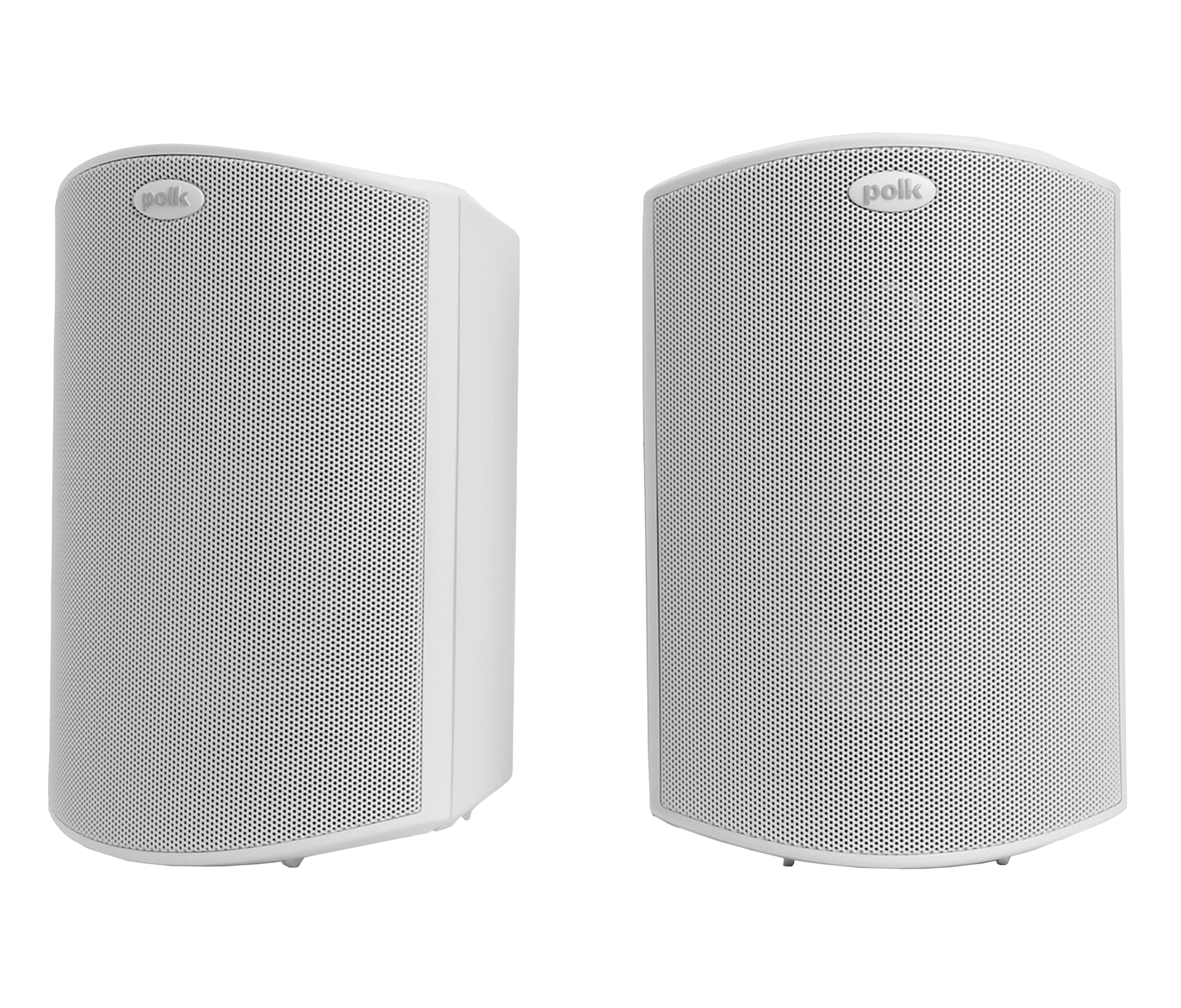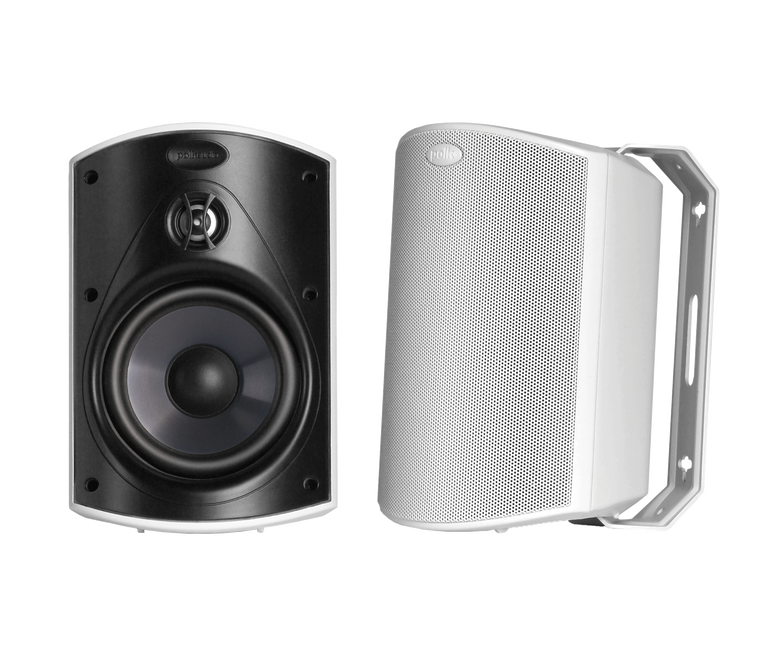 Outdoor speaker family
Incorporate multiple Atrium speakers together to create the ultimate outdoor speaker system.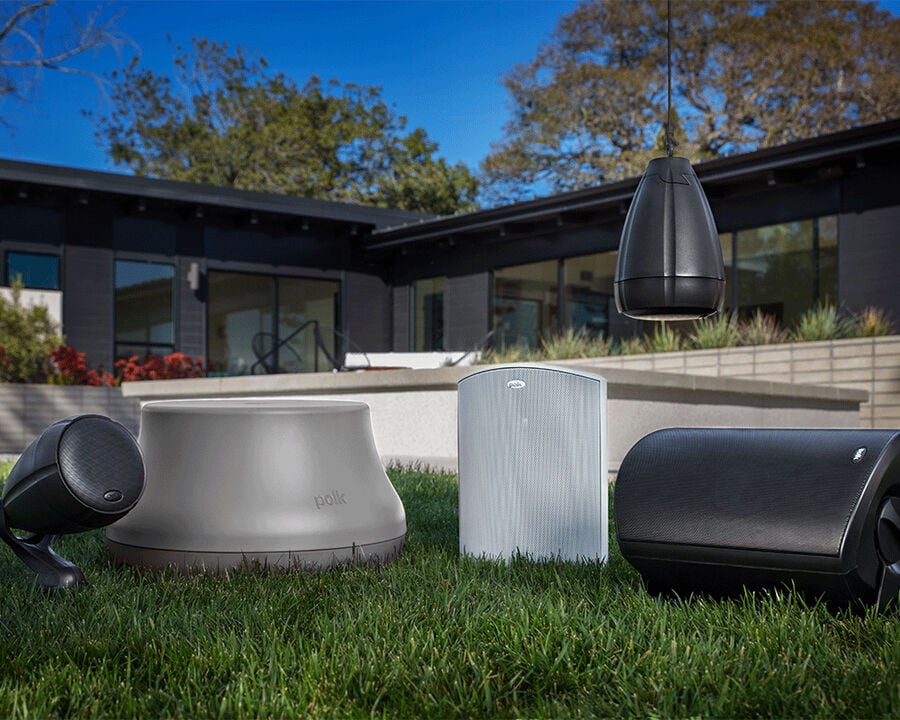 Patented Dynamic Balance®
The perfect material performance, eliminating driver and tweeter "artifacts" for more realistic sound reproduction at high and low volume levels. To install, simply mount the bracket and click the speaker into place then aim it and tighten it down.
Speed Lock Mounting System
Simply mount the bracket and click the speaker into place, Aim it and tighten it down.
Reviews (0)
Only logged in customers who have purchased this product may leave a review.
Polk Audio Atrium 4 (PAIR)Outdoor Speakers with Powerful Bass , All-Weather Durability, Broad Sound Coverage, Speed-Lock Mounting System -White
1,299,000.00 UGX
Add to cart
Start a Conversation
Hi! Click one of our member below to chat on Whatsapp
The team typically replies in a few minutes.