New
In stock
Harman Kardon Citation 200 – Bluetooth Speaker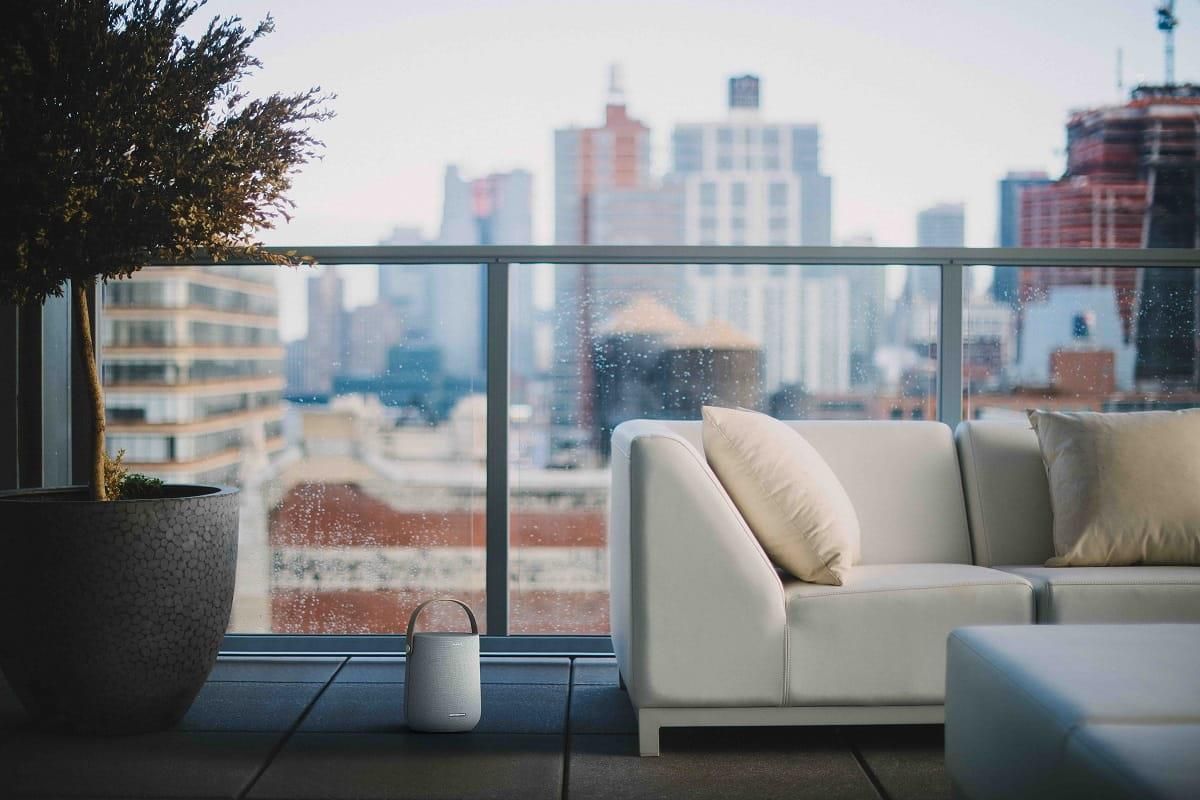 SHIPPING
Complimentary ground shipping within 1 to 7 business days
In-store collection available within 1 to 7 business days
Next-day and Express delivery options also available
Purchases are delivered in an orange box tied with a Bolduc ribbon, with the exception of certain items
See the delivery FAQs for details on shipping methods, costs and delivery times
RETURNS AND EXCHANGES
Easy and complimentary, within 14 days
See conditions and procedure in our return FAQs
Have a question?
[contact-form-7 id="4963" title="Ask About This Product"]
Description
SUPERIOR SOUND AND SOPHISTICATION 
The first truly premium product of its kind, the Harman Kardon Citation 200 is the ultimate in state-of-the-art audio from Harman Kardon, the world's foremost purveyor of high fidelity audio products for over 65 years.
DISTINGUISHED DESIGN
Harman Kardon Citation 200 blends home audio innovation with sophisticated design. Its premium blended wool fabric, made by Kvadrat, is dirt repellent, flame retardant and features a special coating for easy cleaning
STREAM WIRELESSLY USING WI-FI OR BLUETOOTH
Harman Kardon Citation makes it easy to wirelessly stream your favorite songs and podcasts. Use Wi-Fi indoors to listen in HD quality. Or connect your smartphone or tablet via Bluetooth for a portable listening experience outdoors.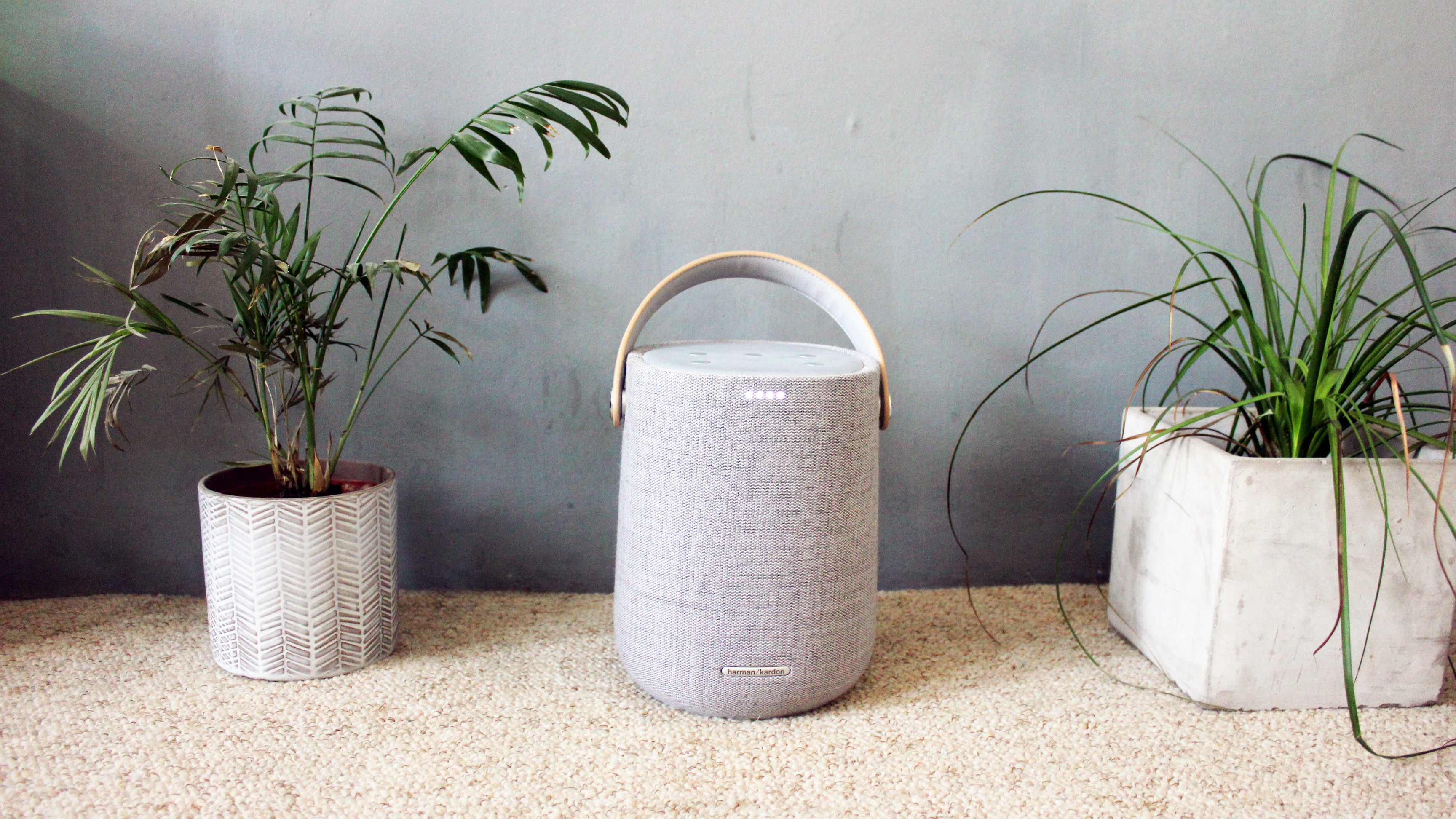 Beautiful Sound That Speaks To You
In the living room or in the garden, the Harman Kardon Citation 200 lets you enjoy rich, beautiful sound. Stream your favorite music indoors, in HD quality, using Wi-Fi. Or take the music you love outdoors with the comfort of Bluetooth streaming and 8 hours of continuous playback. Sophisticated and stylish, its features include AirPlay and Chromecast built-in™ for easy access to more than 300 high-definition music streaming services. Plus, talk to Google for hands-free help in and around your home. IPX-4 splash-proof and wrapped in blended wool fabric, it looks at home anywhere. Beautiful sound is now mobile.
Audio Specifications
2.4G Wi-Fi transmitter frequency range
2412 – 2472MHz (2.4GHz ISM Band, USA and Canada 11 Channels, Europe and others 13 Channels)
2.4G Wi-Fi transmitter power
<20dBm (EIRP)
2.4G Wi-Fi modulation
DBPSK, DQPSK, CCK, QPSK, BPSK, 16QAM, 64QAM
5G Wi-Fi transmitter power
<23dBm (EIRP)
5G Wi-Fi modulation
QPSK, BPSK, 16QAM, 64QAM, 256QAM
5G Wi-Fi transmitter frequency range
5.15 – 5.35GHz, 5.470 – 5.725GHz, 5.725 – 5.825GHz
Supported audio formats
HE-AAC, LC-AAC, MP3, Vorbis, WAV (LPCM), FLAC, Opus
Dimensions
Dimensions (cm)
17.8 x 21.9 x 17.2
Dimensions (in)
7 x 8.6 x 6.8
Control and Connection Specifications
Bluetooth frequency
2402 – 2480MHz
Bluetooth transmitted modulation
GFSK,π/4 DQPSK, 8DPSK
Bluetooth transmitter power
<10dBm (EIRP)
Related products
Rated 0 out of 5

255,000.00

UGX

Rated 0 out of 5

255,000.00

UGX
Harman Kardon Citation 200 – Bluetooth Speaker
Add to cart
Start a Conversation
Hi! Click one of our member below to chat on Whatsapp
The team typically replies in a few minutes.