New
In stock
6 Blades Portable and Rechargeable Juicer and Blender
129,900.00 UGX

Ice Crushing Advantage
In Powerology, our experts are constantly striving to provide the most advanced technology to our customers. We have created the best blender juicer for you, using cutting-edge technology. The portable juicer blender has diamond-sharp blades and unbreakable glass. This juicer blender is reliable and safe. Make high-nutrient juice with our best-seller portable juicer blender.
SHIPPING
Complimentary ground shipping within 1 to 7 business days
In-store collection available within 1 to 7 business days
Next-day and Express delivery options also available
Purchases are delivered in an orange box tied with a Bolduc ribbon, with the exception of certain items
See the delivery FAQs for details on shipping methods, costs and delivery times
RETURNS AND EXCHANGES
Easy and complimentary, within 14 days
See conditions and procedure in our return FAQs
Have a question?
[contact-form-7 id="4963" title="Ask About This Product"]
Description
6 Blades Portable and Rechargeable Juicer and Blender Self Cleaning
It is designed to fit perfectly into any dishwasher and you can place it into any cup holder. Hence, for cleaning, you can add a bit of water and blend it or you do the manual cleaning. A Portable and rechargeable juicer blender is giving you the ability to have the healthiest fresh drinks ever. Taste the happiness in the way you make the drink.
Safety Notes
Notice that during the charging time you can not use the product.
The blender should be used only when water, milk, or other liquids are in the container.
Do not wash the base of the machine.

Features
6 Stainless Steel Blades
Built-in Battery
Borosilicate Glass Container
Portable and Lightweight
2500mAh x2 Battery
Up to 15 Drinks Per Charge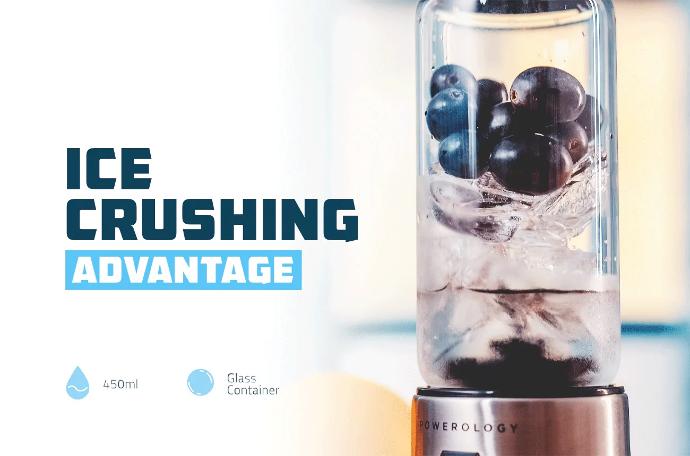 Specifications
Product Name: 6-Blades Portable Juicer
Container: 450ml
Battery: 2500 mAh x2
Rated Voltage: 7.4V
Motor Specification: 7.4V
Rated Power: 126W
Motor Rating Speed: 16500
Reviews (0)
Only logged in customers who have purchased this product may leave a review.
Related products
Rated 0 out of 5

128,000.00

UGX
6 Blades Portable and Rechargeable Juicer and Blender
129,900.00 UGX
Add to cart
Start a Conversation
Hi! Click one of our member below to chat on Whatsapp
The team typically replies in a few minutes.